Every now and then new cosmetic startup offers something unique to customers. But it is truly the sustainable custom boxes approach that leaves an indelible mark on clients.
Eco-friendly packaging comes with a lot of potential benefits for beauty and cosmetic companies. Where the skincare markets are shifting towards natural and organic ingredients, increased government pressures are encouraging businesses to take the same attitude for packaging too.
Modern-day buyers keep a close tab on the brand's activities. Particularly, as skincare markets are being dominated by safer ingredients, the customers also fact-check on the quality of the packaging used; both externally and internally.
Using plastic or unsustainable materials for box creation is not going to work for beauty brands anymore. Modern times call for greater measures regarding packaging construction. In this post, we would describe how sustainable packaging is essential to contemporary branding.
If we side-track the favorable impact of using bio-degradable cosmetic packaging on the brand image, using recyclable materials on their own is going to lower your total costs.
Cutting down costs is the foremost target of any company. Picking reusable paper stock including cardboard, corrugated, rigid, and Kraft is surely going to go easy on the pockets while maximizing the chances of creative inputs in box designing. The stock papers are available all year round which compresses box downtimes and ensures on-time deliveries.
The stated box materials are flexible enough to be conveniently custom shaped. Such tactics come in handy when beauty brands are competing on selling identical products. Using unconventional box shapes is sure to grab more eyeballs and satisfy more customers.
The boxes can also come with custom inserts such as custom sleeves on top and custom trays inside. Beauty products that come with multiple components can be packaged effectively using trays formed from cardboard or foam. Such additions improve box appeal and make transport damage-free.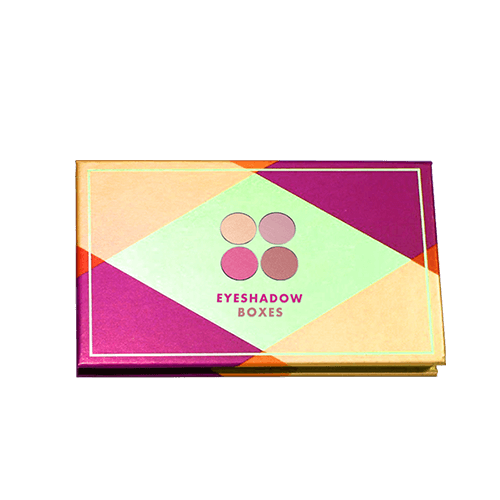 Since sustainable box stock paper is readily available, cosmetic brands can order them in bulk. This further lowers total costs and reduces waiting times.
Cosmetic boxes can be customized according to the products. This means getting larger and thicker boxes for fragile items or small boxes for small beauty items.
The boxes come folded which makes logistics affordable and takes less storage space. They are convenient to assemble, saving production and labor time. All these benefits work to give your brand a stronger competitive edge when shipments are made timely and safely.
The most obvious advantage of using sustainable custom boxes is that they align with current customer expectations.
In this age where consumers are highly informed about their choices. Customer surveys have, time and again, put sustainable packaging as influencing over 60% of customer purchases. Opting for alternative packaging materials is not a good idea. It means that your brand has little choice to pick any other form of boxes materials.
Customers also tend to extend the feeling they get from the boxes to the cosmetic business. Opting for sustainable beauty boxes is sure to gain favorable customer reviews and serve as a catalyst to prompt repeat purchases.
One other factor that makes eco-friendly beauty packaging a compulsory addition to your branding is diverse printing options.
Right from choosing multiple colors, protective laminations, and beautifying text effects, the boxes can also come with in-built handles and custom seals.
Numerous popular brands attract customers by placing elucidating texts and graphics on their boxes. It makes for an interesting read and educates customers about the brand. Utilizing this platform for marketing always works for brand recognition and expanding customer base.
Moreover, personalized messages are highly appreciated by modern customers. Composing texts to address the clients directly is a good idea to let them know of positive brand ethics like using sustainable packaging.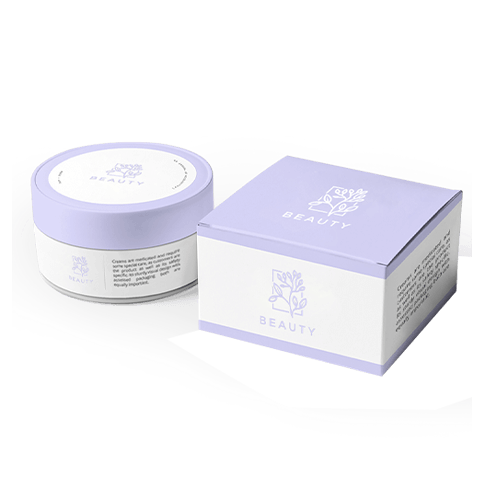 Since the boxes are produced by expert box manufacturers, they come with consistent branding elements. These contain:
A uniform brand image printed on every box piece.
The brand logo and name created according to the signature brand image.
Highly recognizable brand motto like tag lines and messaging.
These and other persistent components help to easily and rapidly establish brand awareness among target clients. Professional box engineers scrutinize every box to check for errors. As a result, the final boxes look regal, on-point, and free of mistakes.
Customers strongly retain brand identities that they see time and again. Often the info printed on the box cover includes the brand logo, using sustainable packaging labels, and the brand title. Customers notice bio-degradable packaging and prefer trusting the brand for its ethics.
Making eco-friendly cosmetic boxes
The real issue is to get on with starting box production. Firstly, you need to put your strategies and thoughts in order:
Use trustworthy suppliers. Make sure you buy authentic materials that are truly durable and functional.
Next, measure your products well. Only then will you be able to customize the boxes properly.
Identify the safety level required for the beauty items. Sensitive primary packaging must be protected with thicker boxes. Multiplied components can be packaged using trays and so on.
What shape do you want for your beauty boxes? This depends on your budget, available materials, and what the competitors offer.
Think about the printed content. Ensure that all the aimed marketing goals are met while keeping the fonts clear and unique.
Pick a color mix that accentuates branding and goes well with the brand image.
The final box designs are appropriate for the target audience.
Doing all this becomes practical with the help of expert box designers. You can just select from the plethora of custom choices and add in your own creativity. The final custom boxes would radiate true branding without the risk of errors.
Conclusion
Who says that sustainable beauty boxes have to exclusively come in basic brown patterns? Innovative customization can foster higher customer loyalty.