Your kids are growing up so fast. From cradle to high school and then college, kids grow up in a blink of an eye. With all that growth and development, it cannot be easy to find cute outfit ideas that they will love and feel comfortable wearing.
As a parent, you want your child to look their best and feel good about themselves. This means you don't want them to wear too revealing or too tight clothes. You also want them to feel confident about how they look in what they wear.
Luckily, there are many stunning outfit ideas for kids that you can easily choose from to put together the perfect looks.
What To Look For In Kid's Clothing
When shopping for kid's clothes, you'll want to consider the following:
Fabric and Material: Make sure that any clothing you buy is easily washable and durable. For children sensitive to certain fabrics (for example, some kids are allergic to wool), check the label before buying.
Size: You may need to purchase larger sizes than you expect for your child since children usually grow quickly. For children who are still growing, it's best to choose pants that can be hemmed or jeans with a drawstring waistband so that they will fit comfortably without being too long, and you don't have to buy another too soon.
Style and Design: Choose clothing that fits your child's personality and interests. Consider whether you want them dressed in popular styles or more traditional ensembles appropriate for school uniforms and family get-togethers.
Stunning Dresses Ideas for Kids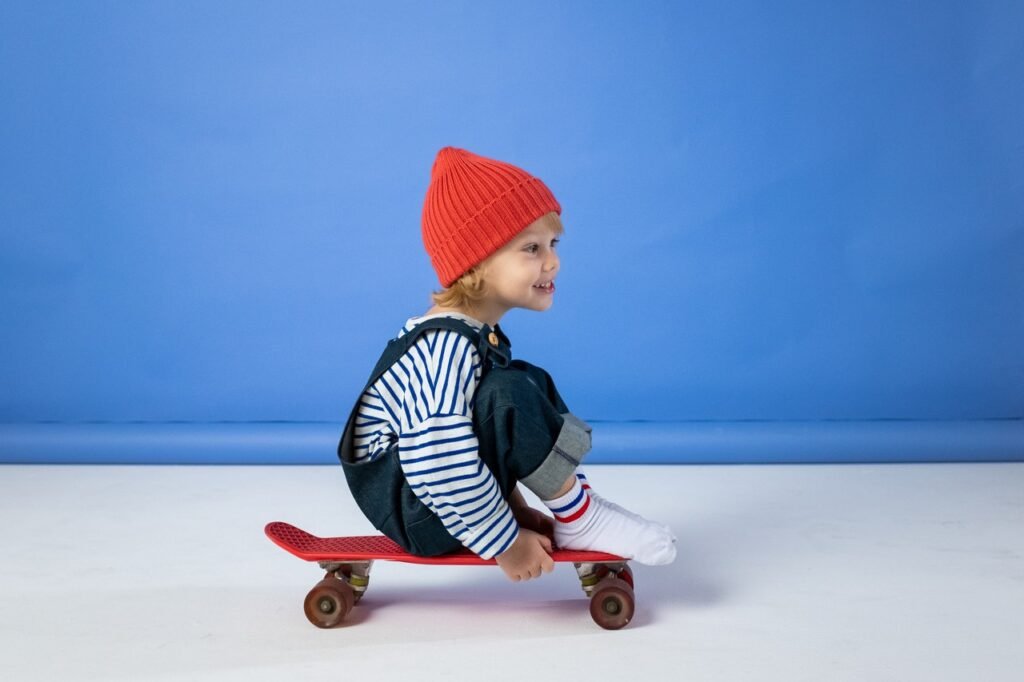 There are many stunning clothing ideas for toddlers and kids out there — from dresses and skirts to jeans and shirts — there are plenty of options for your little ones. Here are some of our favorite outfit choices:
1. Denim Shorts with an Oversized Jumper
Kids love cool clothes, and they especially love denim. What about pairing denim shorts with an oversized jumper? This is an excellent look for those chilly days when you need something warm but don't want to wear jeans.
The key to this outfit is making sure the pieces are in the same color family or contrasting well. Denim works best because it's so easy to find — just about every store carries some kind of denim item for kids.
2. A Floral Dress with a Statement Necklace
This is an amazing outfit idea for girls. It's simple yet so stylish. The long floral dress can be perfect kids eastern wear for all seasons.
The necklace adds a pop of color to the entire look, and it also brings out the floral pattern on the dress. You can style this look depending on your child's preferences:
Wear it with sandals or boots
Add colorful leggings or tights if it's cold outside
Wear tights underneath if it's hot outside
Layer with a cardigan or jacket if it gets cold at night
3. An Oversized Kids Polo Shirt with Jeans or Shorts
It suits boys and girls equally and is easy to put together. You need an oversized kids polo shirts and some jeans, shorts or leggings. What you wear with this outfit is up to you. You can match the shirt with any color pair of jeans or shorts that you like or even mix it up with a patterned pair. You can also add accessories such as sunglasses or hats to make your outfit stand out even more.
4. A Long-Sleeve Tee with Leggings
This one looks perfect for girls and boys. You can find long-sleeved tees in any store, but it's fun to shop for them in online stores because they're often more affordable. You never know what cool finds you'll encounter while browsing through the digital racks.
5. A Sweater Dress
Sweater dresses have been popular for years, and they're not going anywhere anytime soon. These dresses can be worn in various ways, making them perfect for kids who love fashion. Depending on the type and level of formality of the event, you can dress them up or down. These dresses also make great gifts because they're easy for parents to personalize by adding their child's name or embroidered.
Final thought
There you have it – five amazing outfit ideas for kids that will make them the best-dressed kid on the block. Remember that you can always tweak any of these looks to suit the weather or even their tastes. To achieve these looks, you can use quite a few of the clothing items in your closet that have likely been repurposed over the years. Take a moment before throwing out any old, once-loved clothes – they might make your kid's next wardrobe refresh, and they're sure to make all their friends jealous.