The term "senior independent living" covers several housing options for seniors. Some communities provide housing to people who are 55 years or older. Many are rental communities and do not offer care or assisted living. However, there are also continuing care retirement communities with independent living, assisted living, memory care, and skilled nursing.
These communities provide freedom from the hassles of home ownership. They can come in the form of apartments, duplexes, townhomes, or condominiums in many sizes. These senior independent living communities make things simpler and more convenient for residents.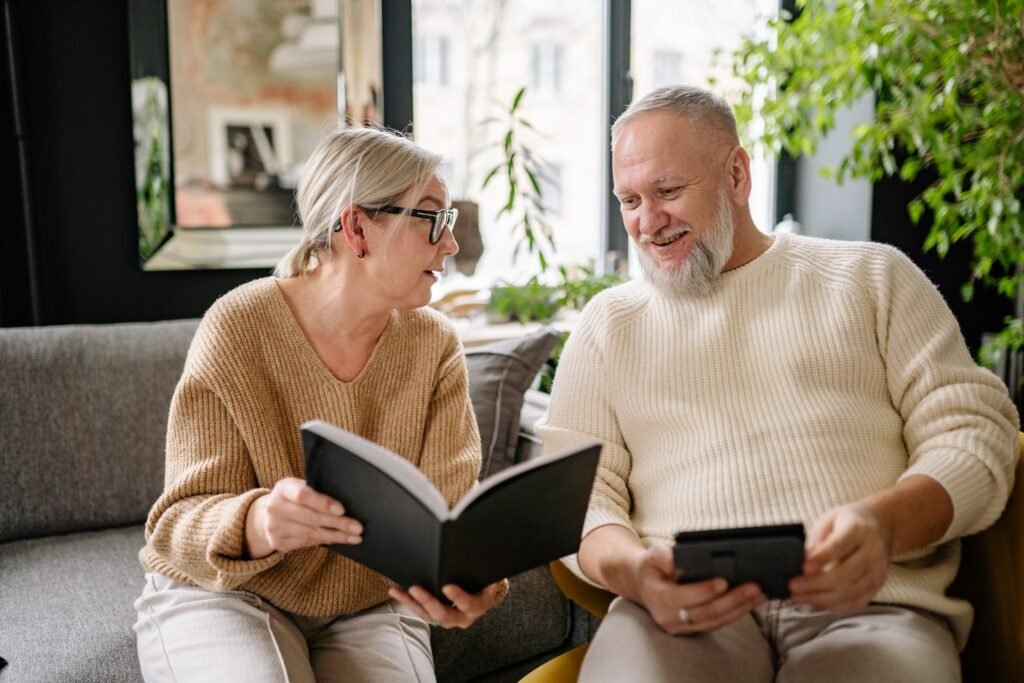 Many provide housekeeping, dining plans, and transportation services. They may provide excellent amenities such as pools, dining rooms, beauty salons, art studios, and game rooms. They typically have programming and activities for active seniors. There are many benefits for seniors that live in these communities.
A Quiet Environment
Most independent living and retirement communities require residents to be 55 years old or older. That assures no loud parties will go on late at night, and no babies will be keeping people up. The amenities and activities for seniors tend to be relaxing, such as pools without splashing, playing cards with other seniors, and fitness classes designed for seniors' bodies.
All-Inclusive Price
Senior independent living communities have an all-inclusive price. Residents pay one monthly fee for rent, utilities, and taxes. Even dining service, housekeeping services, community events, and amenities are part of the price.
Beautiful Accommodations
Most senior communities have beautiful accommodations. They are regularly upgraded and redecorated to appeal to everyone. They are spacious and usually have plenty of natural light. Whether it is an apartment, townhouse, or duplex, the unit is probably more beautiful than the previous home in which the resident lived.
Common areas are also beautifully appointed. Residents will love to entertain guests either in their homes or in the common areas and dining rooms because they are pleasant and lovely.
Stay Physically Well
Most communities have nutritionists, fitness instructors, and other professionals trained and knowledgeable about working with seniors. They can help seniors stay healthy and choose new activities to try.
Almost one-third of adults over 55 are not physically active, but they should be. Physical activity lowers the risk of chronic disease and early death. Independent living communities offer many options to help seniors stay active, such as water aerobics, chair yoga, or tennis.
Dietitians know that seniors need proper nutrition for energy and to prevent high blood pressure and heart disease. Dietitians in senior communities pack meals full of fresh ingredients in the dining rooms to keep residents healthy and control their weight.
Stay Social, Not Lonely
Seniors tend to become less social as they age. Senior isolation can be a problem for older adults, often leading to depression and cognitive decline. Independent communities provide residents the opportunity to be social without having to go anywhere. Senior communities have weekly activity schedules including fun events like book clubs, bingo, happy hour, cookouts, and trips to the theater or museum. There's something for everyone.
Some seniors enjoy having a cup of coffee each morning before going to morning devotionals. Others enjoy spending the afternoons playing a spirited game of cards. Socialization opportunities are one of the main reasons seniors move to independent living communities.
No Home Maintenance
Keeping a home clean and maintained is hard work. After spending years keeping up a home, many seniors are ready to let someone else do this for them. Independent living communities take care of maintenance, and often offer housekeeping, linen service, dining plans, and laundry service.
If something in the unit stops working, it will be repaired at no extra cost. That is part of the community advantage. There is a simplicity and freedom from living in a senior independent living community.
More Care When Needed
Many residents move into an independent living community while they're healthy. However, health needs change, and seniors get sick. There may come a time when residents need more care. People living in a community with a continuum of services will have priority access to quality care in their community. They don't have to find a new place to go for the care they need. Spouses can continue to live with them as well.
Safety & Security
Most senior communities are very safe. They usually have security at the front entrances along with surveillance cameras. Parking lots are usually well-lit for the comfort of residents and guests.
Within units, safety is of utmost concern. Handrails in bathrooms are standard. Emergency call buttons and sprinkler systems in apartments are common in most communities. Many communities even offer wellness checks daily to ensure residents are well and happy.
Well-Trained Staff
Senior independent living communities provide well-trained staff. They employ many people, from dining room workers to housekeeping. Employees enjoy working with seniors, and they are courteous and helpful. Many communities have a beauty salon and barbershop on-site with experienced professionals to cut hair, give manicures, pedicures, and provide a full line of spa services.
Transportation Services
Most senior independent living communities have transportation to take residents to many places. Some popular outings include trips to the theater, park, mall, library, church, or grocery store. Seniors can sign up for trips, or they can request a specific transportation service, such as going to a doctor appointment or meeting at church.